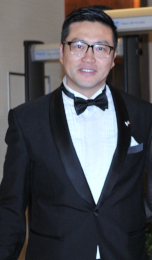 Eric C. Jon – Vice President of Asia Markets
Eric always brings the east to meet the west, and vice versa through his personalized and keen professional service. Mr. Jon spent a decade working under the US Commercial Service in China to provide assistance to SME businesses from both China and the U.S. within Biopharma, Information Technology, Agriculture and Aviation industries. Through the SelectUSA pilot program in China, Mr. Jon has led more 100 China state-owned companies to the U.S. to commence foreign direct investment actions from China to the U.S., and has supported numbers of Chinese companies invested in the U.S in various industry fields.
Mr. Jon graduated from Eastern Oregon University with accounting degree. He also holds a MBA from Rutgers and graduate certificate degree from Johns Hopkins-Nanjing US-China relations program. Mr. Jon is honorable Asian-American US army veteran who served one year deployment in Iraq in 2004.