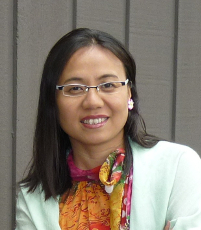 Sandy Dang – Business Development
Born in Hanoi, Sandy left Vietnam when she was ten years old. After living in rural China and Hong Kong refugee camps, Sandy resettled in the United States at the age of thirteen. Because of her personal experience, Sandy has devoted her life to helping children and families. For more than a decade, she served as Founder and Executive Director of Asian American Leadership, Empowerment, and Development (AALEAD), an organization that supports immigrant and refugee families through a broad array of educational and social services.
On transitioning from AALEAD, she received a fellowship to attend the Masters of Public Administration (MPA) program at the Harvard Kennedy School. Since graduating in 2010, she has been working as an organizational development consultant at the Montgomery County Department of Health and Human Services in Maryland.
In 2011, Sandy was appointed by President Barack Obama to serve on the Board of Directors of the Vietnam Education Foundation. She also serves on the board of the National Coalition for Asian Pacific American Community Development, the Community Advisory Board of the John F. Kennedy Center for the Performing Arts, and the Community Advisory Council for WETA Television.
In addition to her MPA, Sandy holds a BA from Duke University and a Masters in Social Work from Catholic University. She is fluent in Cantonese and Vietnamese.