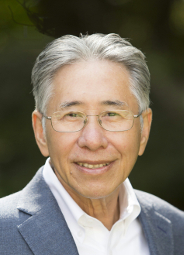 George Dang – President and CEO
George Dang is a prominent Asian-American entrepreneur and community leader in the Washington Metro Area.
After opening several successful restaurants in this area, he was with AXA Equitable for 25 years as an Executive Vice President. George is the president of Acacia Financial Advisors LLC, a company he founded in 2006. He is a partner with Meiwah International Holdings, a company promoting trade between the United States and Vietnam.
Currently George is the president and CEO of USAsialinks. George along with a talented international team formed USAsialinks in 2012 with the goal of linking our planet's businesses and technologies to build a better world.
George is on the Governor's Commission on Asian Pacific American Affairs. George has made many contributions to non-profit and educational organizations in the Washington area: he is a co-founder and Board Member of the Asian Pacific American Chamber of Commerce, Advisory Board Member for SonaBank, was Chair of The New Comers Service Center, is a board member of Leadership Montgomery, on the advisory board of The Universities at Shady Grove, and on the board of Montgomery College Foundation.
George speaks Cantonese, Mandarin Chinese, and Vietnamese and is involved with a very diverse Asian-American business community in the Washington Metro area. George also received his honorary degree in 2011 from Montgomery College.
A few of George's activities include:
He traveled with President Bill Clinton in 2000 on the historic trip to Vietnam to normalize relations between Vietnam and the United States.
He has been invited to the White House several times by both President Bush and President Obama.
He has been recognized by the Maryland House of Delegates several times for service to the Asian Business Community.