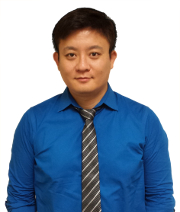 Renlin Li – Vice President of Marketing
Renlin Li graduated from University of Maryland as a computer science major. He has been manager for several different companies in different fields such as IT, food industry, and food service. Therefore, he has very rich experience for management, business development, marketing and business strategy. Renlin is currently working with US-Asia Links to identify the best technology companies that are critically needed around the world, match them with financial support, and link them to proven partners that will promote growth.
Renlin Li is fluent in both English and Mandarin Chinese. He is also Vice Chairman of a very diverse American Chinese Economic & Culture Exchange Association.